The Trauma Reception & Resuscitation Project
Decision Support For a Clinical Environment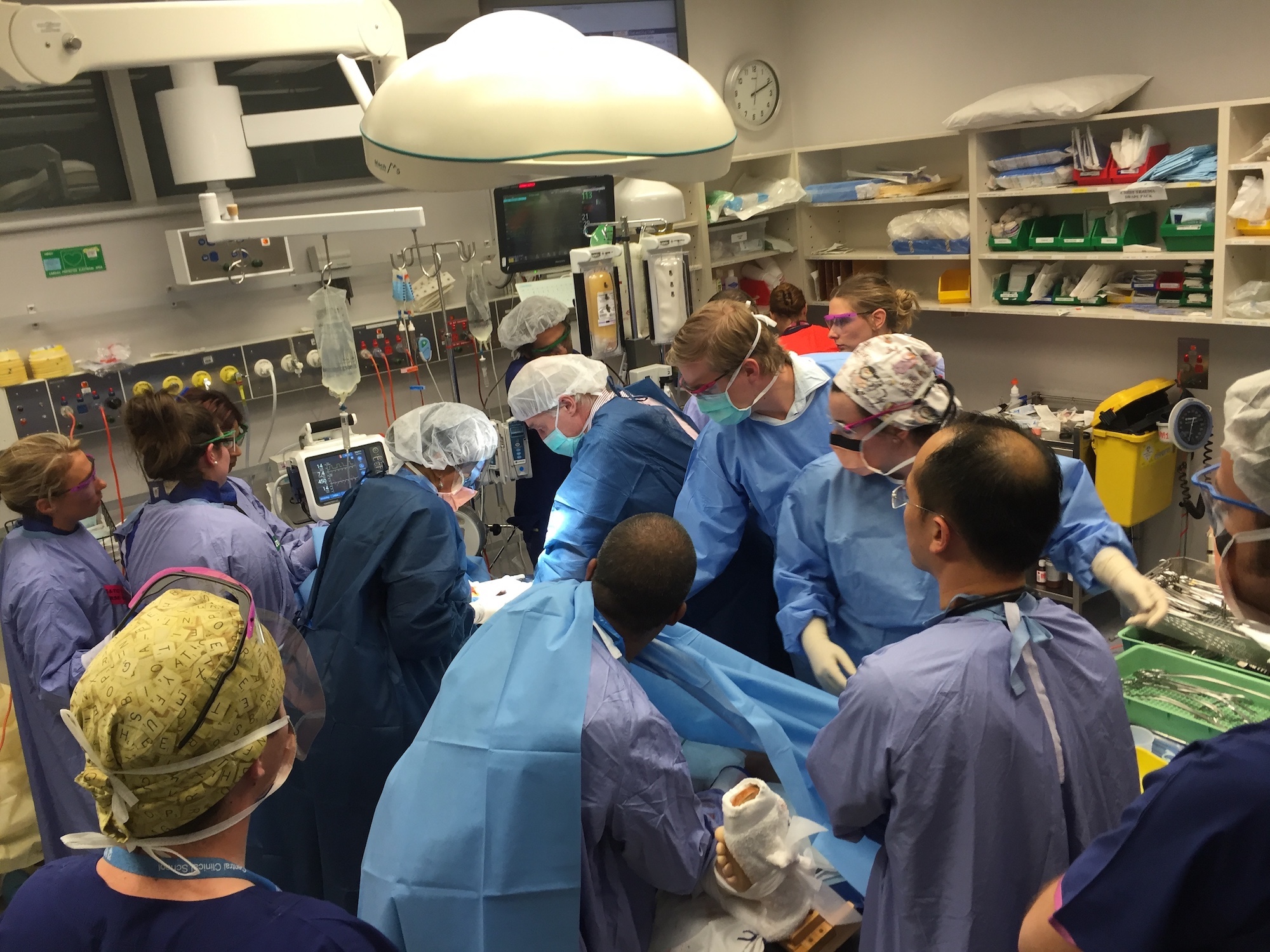 About the System
The Trauma Reception and Resuscitation (TR&R®) System developed in Melbourne, Australia, provides hospital trauma teams with access to computerised decision support for the first 30 minutes of trauma management. The system depends on evidence-based medical algorithms. Patient data including vital signs, confirmed and/or unconfirmed diagnoses and treatments are entered into the TR&R® System directly from a monitor or by the Trauma Nurse Leader. Based on this data, computerised algorithms prompt the Trauma Team in real time to confirm the state of the patient, perform procedures and administer drugs as well as assisting with diagnosing injuries.
Device Integration
Learn how the TR&R® system integrates with a range of different devices
Professor Mark Fitzgerald
Professor Mark Fitzgerald is Director of the National Trauma Research Institute and Director of Trauma Services at The Alfred. He graduated MB BS from the University of Melbourne in 1981, achieved Fellowship of the Australasian College for Emergency Medicine in 1987, was awarded an MD for 'Computer Aided Decision Support for Trauma Reception and Resuscitation' from Monash University in 2015 and was a Global Clinical Scholar (Epidemiology and Biostatistics), Harvard Medical School 2014 – 2015.
The Alfred Hospital
The Alfred is the busiest trauma centre in Australasia and has one of the largest and most advanced intensive care units in the region. As a major tertiary-referral hospital, it provides one of the most comprehensive ranges of specialist acute health and mental health services in Victoria. The Alfred is the designated surgical state-wide provider of major trauma, burns, heart and lung replacement and transplantation and hyperbaric medicine.